Remote Client Confirmation
Thanks for contacting us! Please check your email. You will be receiving an email from us shortly. In the even that you do not see the email in your inbox be sure to check you spam/junk email folder.
Our emails will come from contact@pcpros2go.com.
After you run our remote client software on your computer you will see the following window appear on your computer screen.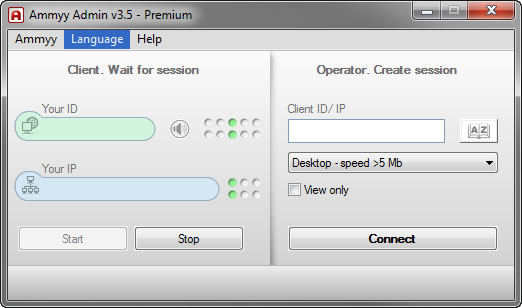 The green box labeled "Your ID" will contain an number. Please have that number ready and give us a call at 757-967-7648.