Network Setup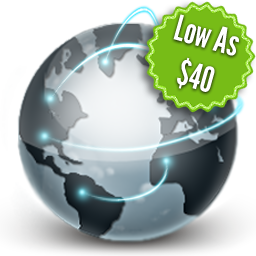 Most households and businesses have more than one computer that needs internet access. Network setup, for some, can be troublesome at best. Getting computers to talk to each can sometimes make computer networking a pain.
But the folks at PC Pros 2 Go are here to get your network up and running in no time.
We all love our computers, gadgets and gizmos. But if they can't get on the internet then they're not so much fun. Having your wireless network setup right the first time will make life much easier for you.
Network Setup Basics
1. Get internet access from your local internet service provider (ISP).
2. If you're going wireless, connect a wireless router to your modem. If you're going with a wired network you can still use a wireless router or you can go with a network switch. Note some modems can have wireless routers built in to them.
3. Running a wireless network? Don't forget to secure your wireless router.
4. Connect all of your devices to the wireless router or switch.
Computer networking is great for getting all of your wonderful toys hooked up to the internet. Network setup at times can be difficult. You can save the stress and let the pros at PC Pros 2 Go to take care of it for you.


All in home service calls incur a $35.00 service call fee.